Our Company

Our Software

Our Support

Specifications
HOME

OCCUPATIONAL HEALTH SYSTEMS, INC.
CREATORS OF MEDITRAXTM SOFTWARE


MediTrax / Occupational Health Systems offers affordable software solutions and consultation for occupational health / employee health program administration and integrated disability management.

The professional staff of Occupational Health Systems has assisted hundreds of employers in developing and implementing results-oriented, cost-effective programs to minimize workplace disability. Our flagship product, MediTrax software, has been in use nationwide for over 30 years.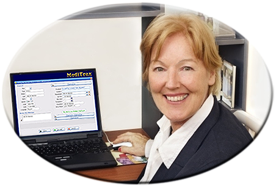 MEDITRAX:
IT'S EVERYTHING YOU NEED
AT A FRACTION OF THE PRICE!


Occupational health clinics, hospitals and health care facilities, and "in-house" employee health departments of all sizes -- from 1,500 to 70,000 patients annually -- are using MediTrax to increase efficiency, deliver better patient care, enhance customer satisfaction, and improve the "bottom line".



---
MediTrax is proud to be a corporate sponsor of the OEM Maillist,
which has provided a free electronic forum for over 15 years
to the worldwide occupational health community.
Click the logo below for more information about this valuable resource.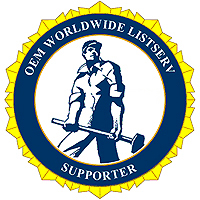 MediTrax also provides administrative and financial support for the free
MCOH-EH Medical Center Occupational Health - Employee Health Maillist
originally created and moderated by our friend and colleague Dr. Geoff Kelafant



Copyright © 2007-2016 Occupational Health Systems, Inc. All Rights Reserved

CALENDAR
OF EVENTS

CHAAOHN
Spring Conference
Long Beach CA
February 11

AAOHN
National
Conference
New Orleans LA
April 24-27

AOHP
National
Conference
Denver CO
September 6-9

-->

Western
Occupational
Health
Conference
Wailea
Maui HI
September 13-16

NAOHP
RYAN Associates
31st National
Conference
Chicago IL
October 16-18

CSAOHN
Annual Conference
Sacramento CA
November 9-11

NECOEM
Annual Conference
Newton MA
November 30-
December 1

MediTrax 5
User Group
Meetings
Various Locations
2017